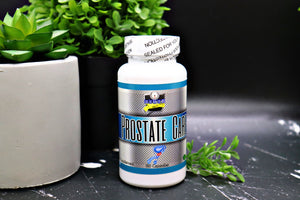 Prostate Care
Sale price Price $55.00 Regular price $65.00 Unit price / per
Es un suplemento rico en Vitaminas, Prolina  y  L-lisina Hci, contiene extracto de semilla de calabaza entre otros que participan en el buen funcionamiento de la próstata. Debe ir acompañado de suficiente agua.
Lo que comemos es lo que define la salud de nuestros órganos. La próstata es un órgano masculino que requiere de una buena nutrición para evitar problemas de inflamación, prostatitis,  etc.
It is a supplement rich in Vitamins, Proline and L-lysine Hci, contains pumpkin seed extract among others involved in the proper functioning of the prostate. It should be accompanied by enough water. What we eat is what defines the health of our organs. The prostate is a male organ that requires good nutrition to avoid problems of inflammation, prostatitis, etc.